TEAM BIOS
---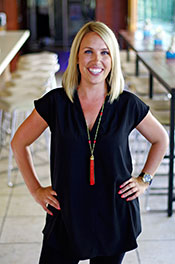 Natalie Richards
Hotel Manager
Natalie's love affair with our beautiful city began when she moved from Los Angeles to attend San Diego State University. College life and the dynamic hospitality and tourism scene here stoked her passion for people, places and (very cool) things. She oversaw operations at a local company that planned and executed "insider" tourism adventures. And now, as The Pearl's general manager, she's found the perfect home for her ever-present smile and management talents. Every day she takes our service mantra – hospitality as warm as the sun – to the next level, helping to create unforgettable guest experiences.
Fun Fact:
As a press associate in the respected local theatre scene, Natalie worked to promote several shows at the Balboa Theatre and San Diego Civic Theatre.
Quotable:
"There's something about meeting and connecting with people – creating a moment, memory or experience – that I just can't get enough of!
---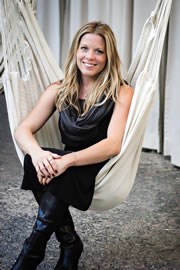 Cynthia Peterson
Sales and Event Coordinator
Cynthia moved from Colorado to San Diego in 2000, for a "quick trip," and never left. She began her hospitality career in Southern California at La Valencia in La Jolla, and came to the Pearl from the Prado in Balboa Park. With an extensive hospitality background, in restaurant management, sales, and marketing, her experience reflects The Pearl's Motto "Hospitality as warm as the sun," perfectly. In addition, in 2008 she started her own photography company, and has photographed substantial weddings across Southern California. Her variety of hospitality positions, and working with such diverse clients, has enabled her to see the "Big Day" from both a creative and operations perspective. Cynthia's favorite aspect of working as the Sales and Event Coordinator with the Pearl, is building relationships with her clients, to create an elegant, memorable, and FUN experience.
Fun Fact:
Cynthia's two favorite movies are the foreign film "Life is Beautiful," and the 80's flick "Overboard." This sums up her personality perfectly.
Quotable:
"As a food lover, wine lover, photographer, and coordinator, my passion is creating the perfect event to reflect the personality of the client and couple, from the initial stages to execution. It's an incredible experience to be an integral part of such memorable events in people's lives."
---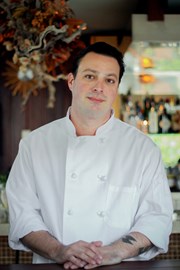 Todd Bencivenni
Executive Chef EAT at the Pearl
Executive Chef Todd Bencivennie hails from New Jersey, born and raised under his Grandmother's authentic Italian cooking. After graduating from Jon Hopkins University, he bounced back and forth between the coasts, residing in New York, Southern California and Denver. His culinary resume is quite impressive including stints under the James Beard Nominated, Mario Batali restaurant ESCA, Le Grand Bistro and Oyster Bar, rated one of 10 Best New Restaurants in Denver its first year, our own local Café Chloe, and prior to The Pearl, The Hake Kitchen and Bar in La Jolla as Executive Chef. With his attention to detail, and comprehensive knowledge of seafood, Charcuterie Craftsmanship, Italian and California cuisine, Executive Chef Todd creates exciting and eclectic dishes from seasonal, local ingredients. His spring menu, including a house-made ricotta gnocchi with pesto cream, micro basil, and gran Padano cheese, honors the classic comfort food The Pearl is known for, with a cool and sophisticated twist, both that his Grandmother would be proud of, and foodies alike will enjoy.