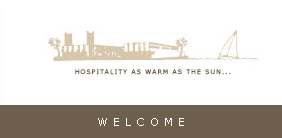 A VINTAGE Mid Century-MODERN SAN DIEGO Boutique Hotel with STYLE THAT SOOTHES, SIZZLES AND SUSTAINS.
The Pearl Hotel is where savvy, budget-minded travelers stay for quality, value and warm hospitality near downtown San Diego and Shelter Island. We are an authentic, intimate, hip and cool, small boutique hotel close to San Diego International Airport, near the Gaslamp Quarter and local tourist attractions. Life is good here, because the livin' is easy. Our 23 feature-rich lodging accommodations and acclaimed social scene*, offer plenty of things to do and attract an energetic clientele. Prepare for San Diego style and comfort-focused amenities that urge you to rest and relax in Southern California. Meanwhile, for nourishment and great nightlife, we offer a captivatingly cool restaurant and bar,* semi-private cabanas, and vibrant poolside environs including dive-in movies. Amidst vintage-modern ambiance, buzzworthy events and fine boutique accommodations, it just feels "right" to be at The Pearl Hotel, San Diego. We invite you to reserve online today! The Pearl shines brightest when you're here.
* The Pearl is a lively hotel. For quiet, in-room enjoyment, care is taken to limit sound levels.
The Pearl Hotel
1410 Rosecrans Street
San Diego, CA 92106
619.226.6100
THAT SPECIAL FEELING IN SAN DIEGO
The Pearl Hotel delivers boutique style and mid-century luxe—at affordable rates.